About Medvisit
Every family should have a GP. However, when you need medical care, but your family doctor is unavailable, Medvisit can help. With more than 100 doctors in our team, Medvisit is Canada's largest network of home visiting doctors. Our Doctors treat patients with acute, episodic conditions (e.g. gastro, UTI, migraine, respiratory infections) that are unable to leave their home on weeknights, weekends and public holidays.

If patients meed the new OHIP criteria for frail elderly or housebound (as shown below) the house call is 100% covered by OHIP with a valid health card.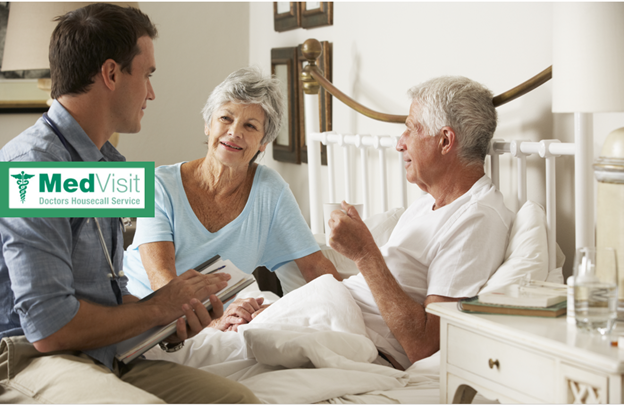 Do we cover your area?
Our service area includes the entire GTA. This includes; Toronto, Scarborough, Vaughan, Markham, Richmond Hill, Brampton, Mississauga, and Etobicoke

We're always looking for new regions to service as part of our mission to reach home bound patients.


Frail elderly patient 
A frail elderly patient is a patient who is 65 years of age or over who has one or more of the following:

a. Complex medical management needs, that may include polypharmacy;

b. Cognitive impairment (e.g. dementia or delirium);

c. Age-related reduced mobility or falls; or

d. Unexplained functional decline not otherwise specified.
Housebound patient 
A housebound patient is a patient who meets all the following criteria:

a. The person has difficulty in accessing office-based primary health care services because of medical, physical, cognitive, or psycho-social needs/conditions;

b. Transportation and other strategies to remedy the access difficulties have been considered but are not available or not appropriate in the person's circumstances; and

c. The person's care and support requirements can be effectively and appropriately delivered at home.
Our Doctors are on the road:
Weekdays: from 4 pm to 3 am

Weekends: from 10 am to 3 am