OLLY Kids Immunity Vitamin
OLLY Kids Immunity Vitamin
Small but mighty. These powerful little gummies are packed with the good stuff kiddos need to keep up a strong immune system rain or shine.
Free no-hassle returns
WELLMUNE®‡ - These Beta Glucans support immune health by helping to promote built-in cellular defense mechanisms
Acerola Cherry - One of nature's richest sources of Vitamin C
Loaded with elderberry - this super food has been used for centuries to support the immune system
Gluten-free, delicious cherry flavour with no artificial colours or flavours
Each Capsule Contains: Acerola Cherry [Malpighia glabra – Fruit, 32% Vitamin C] 50 mg, Vitamin C (Ascorbic acid) 15 mg, Vitamin D (Cholecalciferol) [100 IU] 2.5 mcg, Zinc (Zinc citrate) 1.5 mg, Black Elder (Sambucus nigra subsp. nigra, Fruit) 12.5 mg, Baker's Yeast (Saccharomyces cerevisiae – whole) (75% beta-1,3/1,6-Glucan) 35 mg. Other ingredients: Glucose Syrup, Beet Sugar, Water, Gelatin, Citric Acid, Natural Flavor, Pectin, Coloring (from sweet potato, apple, radish, cherry, carrot and chokeberry juices), Lactic Acid.
Ages 2-4, take 1 gummy daily. Ages 5 and up, take 2 gummies daily. Chew thoroughly before swallowing.
Share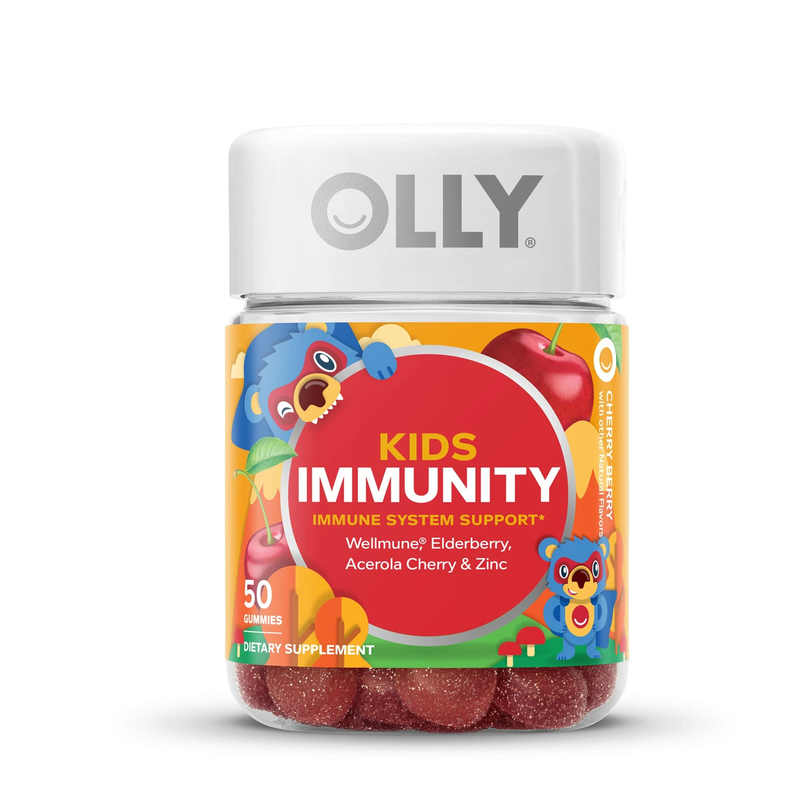 Medications may cause serious adverse reactions or interactions with other medications. Please read the label, warnings and inserts provided by the manufacturer and consult your pharmacist when purchasing such medications. Keep medications out of reach of children.
Have questions or need support?
Our pharmacy team is there to help you at every step of the way - Even if you don't have an account with us yet!
*Prescription delivery is always free in Ontario and British Columbia. Non-prescription items delivered free with prescription or with purchase over $40 before tax.