OneTouch UltraSoft Lancets
OneTouch UltraSoft Lancets
OneTouch UltraSoft™ Lancets have an ultra thin design for less painful blood sampling.
Free no-hassle returns
Ultra-thin design for less painful testing
OneTouch Ultrasoft lancets need only a tiny blood sample, so you don't need to penetrate deeply when drawing blood.
While Ultrasoft sterile lancets are designed specifically for Life Scan's OneTouch glucose monitoring systems, they should fit most other blood sampling devices.
Wash hands with soap and warn water. Dry well. 1 Load lancet into lancing device and twist off protective cap. 2 Choose a spot on the side of a different finger each time you take a blood sample. 3 Follow lancing device manufacturer's for obtaining a blood sample. Eject lancet from lancing device and snap-on safety cap before discarding. For your safety, never share a lancet with another person. Sterile: Do not use if protective disk has been damaged or removed.
Share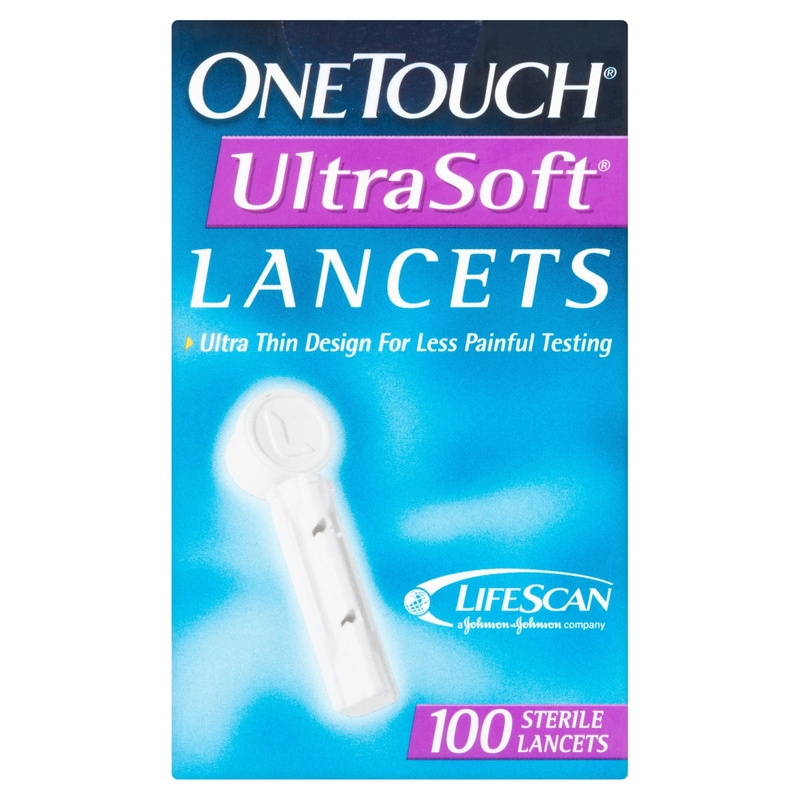 Medications may cause serious adverse reactions or interactions with other medications. Please read the label, warnings and inserts provided by the manufacturer and consult your pharmacist when purchasing such medications. Keep medications out of reach of children.
Have questions or need support?
Our pharmacy team is there to help you at every step of the way - Even if you don't have an account with us yet!
*Prescription delivery is always free in Ontario and British Columbia. Non-prescription items delivered free with prescription or with purchase over $40 before tax.