Webber Naturals Calcium Carbonate 500 mg
Webber Naturals Calcium Carbonate 500 mg
Calcium Carbonate from Webber Naturals helps prevent mineral deficiency disorders in the body. Known for its function in bone strength and health, calcium is also important in smooth muscle contractions, cardiovascular health, and normal nerve conduction.
Free no-hassle returns
A factor in the maintenance of good health.
Calcium helps in the normal development and maintenance of bones and teeth, especially in childhood, adolescence, and adulthood.
Calcium intake, when combined with sufficient vitamin D, a healthy diet, and regular exercise, may reduce the risk of developing osteoporosis.
Free of artificial colours, preservatives, or sweeteners; no dairy, starch, sugar, wheat, gluten, yeast, soy, egg, salt, tree nuts, or GMOs.
Each tablet contains: Calcium (carbonate) 500 mg - Derived from 1300 mg of calcium carbonate from oyster shells. Non-medicinal Ingredients: Maltodextrin, coating (carbohydrate gum, titanium dioxide, mineral oil, triethyl citrate, polysorbate 80, carnauba wax), cellulose, mineral oil, carbohydrate gum, stearic acid, vegetable grade magnesium stearate (lubricant), crospovidone.
Recommended dosage (adults): 3 tablets daily, a few hours before or after taking other medications or as directed by a physician. Keep out of reach of children.
Share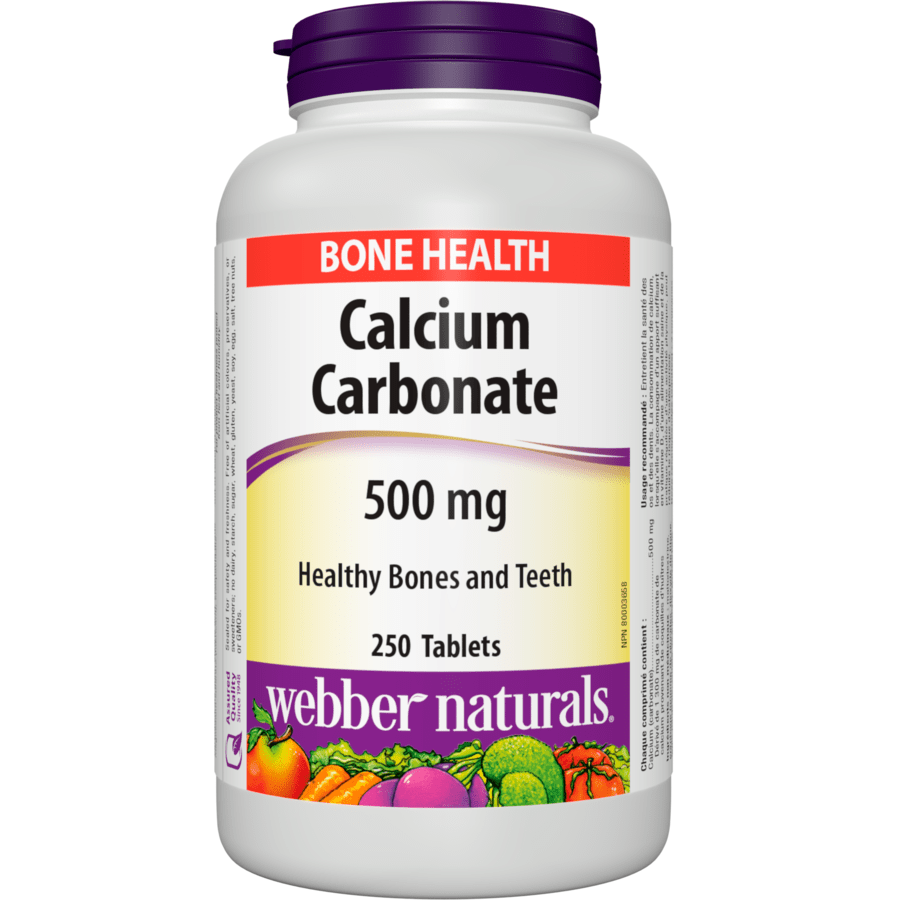 Medications may cause serious adverse reactions or interactions with other medications. Please read the label, warnings and inserts provided by the manufacturer and consult your pharmacist when purchasing such medications. Keep medications out of reach of children.
Have questions or need support?
Our pharmacy team is there to help you at every step of the way - Even if you don't have an account with us yet!
*Prescription delivery is always free in Ontario and British Columbia. Non-prescription items delivered free with prescription or with purchase over $40 before tax.