A people-first approach to holistic care
Helping members identify resources within their benefits plan to maintain great health.
Learn more
What is health care navigation?
It's not always easy for members to keep up with what their extended health benefits include. At Mednow, we're happy to assist members navigate their benefits plan in order to leverage the support they need and experience the holistic care they deserve.
How Mednow works
1

1:1 pharmacist support

Members can discuss their needs privately with a pharmacist to identify the support they require and discover the resources available to them through their benefits plan.

Get Started
1

Holistic care

With a Mednow Pharmacist, members benefit from having a dedicated individual with a complete understanding at the centre of their care.

Get Started
1

Access to preferred partners

Through Mednow, members will gain access to our extended partners to receive enhanced, comprehensive care.

Get Started
What some of our customers have to say
First time using Mednow and wow order came right away. A direct phone call with the pharmacist and on top of that details of the medicine; side effects, use and everything.. nothing is left unanswered! I even got a personal handwritten thank you note. This company is amazing!
Ziba K - Ontario, ON
Mednow is beyond professional. I was able to speak to a doctor quickly and get the prescription I need. Everyone was kind and respectful. I personally don't think I'll ever go back to another pharmacy after finding out about Mednow. They also offer to deliver my medication to my door which is very amazing and kind. I strongly recommend Mednow
T Bry – Toronto, ON
It was my first time using Mednow.ca and I was very impressed by the convenience! I didn't have to spend time transferring information from my previous pharmacy and had my prescription sent straight to my door! I received my package in ONE DAY and it was from Stacey and Maya. The package was personalized and I would highly recommend this service to my friends and family.
Ms T – Vancouver, BC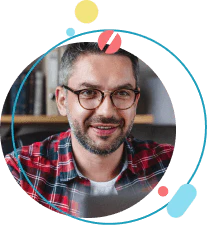 Easy, convenient, & helpful service. I was dealing directly with a (very knowledgeable) pharmacist named George who answered all my questions and helped me receive the care and treatment I needed. Wish I had known about this during the pandemic, and will certainly be using it again in the future!!
Simon M – Mississauga, ON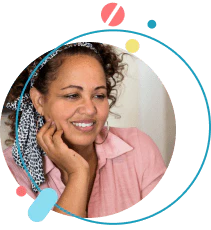 Very good service. Really impressed with such a quick service and follow up call on medicines. They deliver it on the same day which is such a nice service for aged people to get their medicines the same day. Will recommend it to my friends and families for sure.w is beyond professional!
Geetha S – Vancouver, BC
As seen in



Why should Mednow be your diabetes partner?
Holistic care coordination
Reduced prescription pricing
Access to preferred partners

Access to pharmacist support, anytime